Registration is over. Ready to race?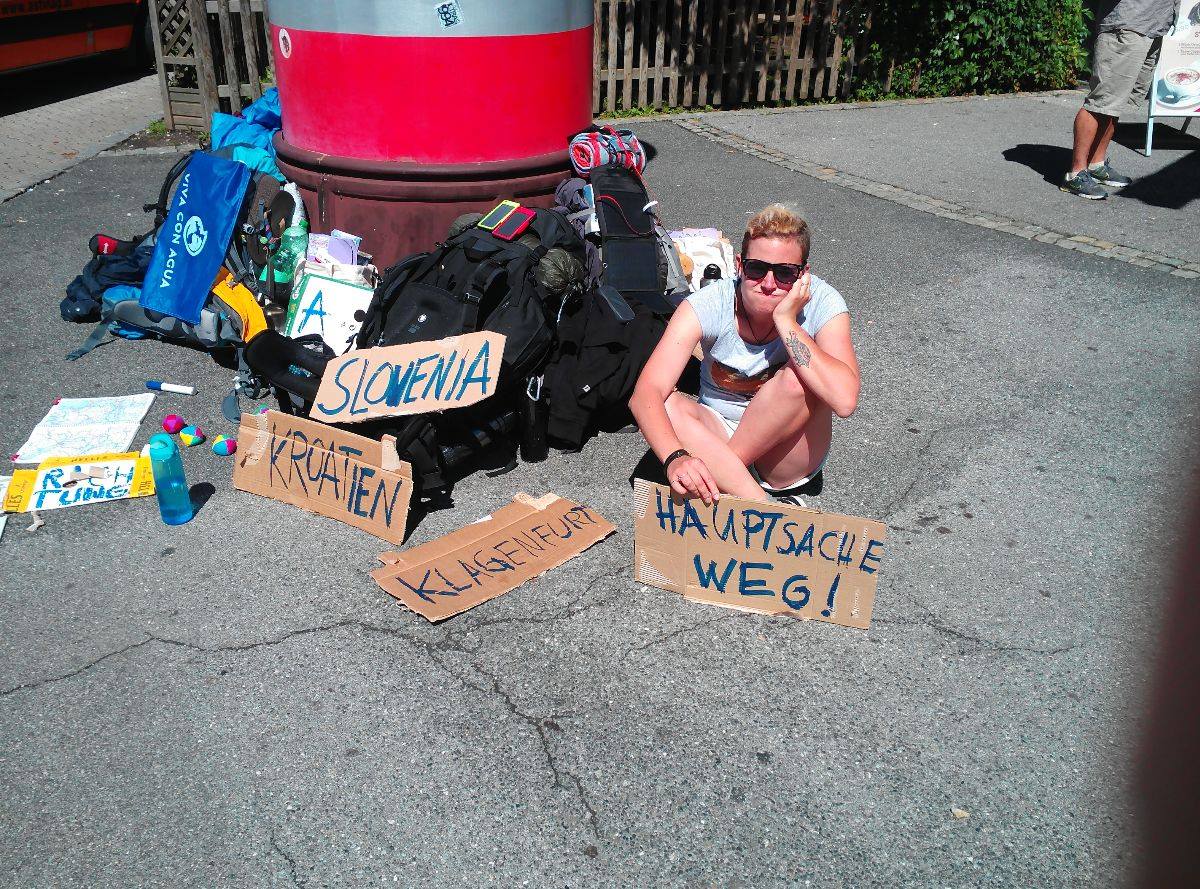 Just two weeks of waiting until up to 120 motivate participants roam the streets and hitchhike in a race to lithuania. We closed the registration and can't hold us together because of all the anticipation. A lot of teams are done with the registration process and collecting hard-working donations for our partner organisations Pro Asyl and Viva con Agua and also the liveticker is in use already.
But we are not lazy as well. Slowly we figured, how many participants will hitchhike together with us this year and we had to recognize, that there are not enough participants for 3 starting points. To ensure, that we can give luck a chance and draw every team to one of 2 Routes starting at each starting point, we closed Kiel, which had the least teams at that point of time. But be assured there will be still wonderful routes from Lüneburg and Erfurt, which will bring you to Lithuania. And there will be the free route, as well. We are incredibly excited!
What else is happening? A lot, for sure! We are busy printing the T-Shirts with an especially awesome motiv, the hitch packages will be packed and the participants can be extremely excited for one or another surprise. The preparations at the starting points going to roll on as well. At the start in Erfurt (18th of August) there will be a small soli-party with 3 Bands and a bunch of cool people. Soli-Party? Yeah, that's right!
This year we will support, next to Viva con Agua and Pro Asyl, a third organisation. For a long time we thought about giving the people that overwhelm us every year with their hospitality something back. Unfortunately we are not able to support foreign organisations via Betterplace. Since our donation-tool doesn't work for the third organisation we had to get creative and thought about some cool ideas how to collect money. To keep it short and simple: every donation at the bar this year will go directly to the third organisation. Next to the Soli-Party in Erfurt there will be some more going on this year, stay tuned!
But on to the third organisation we choose: Marta a latvian NGO, which supports women and non-citizens, that have been affected by domestic violence or human trafficking. For more information look up: http://marta.lv/.
We also have some news regarding the Liveticker. Last year a lot of requests reached us for a comment function on the liveticker-messages and we took it to our hearts. This year everyone, who has an account on tramprennen.org will have the chance to comment on the hitchhiking skills and liveticker-messages of the participants. If you own a team, you can give them funny tasks to do on the road.
Well that is about it. Just keep on donating. We are almost at 1000€. And feel free to try out the new liveticker function.
See you on the road!
https://tramprennen.org/wp-content/uploads/2014/05/logo3.png
0
0
Felix
https://tramprennen.org/wp-content/uploads/2014/05/logo3.png
Felix
2017-08-04 19:28:06
2017-08-04 19:28:06
Registration is over. Ready to race?