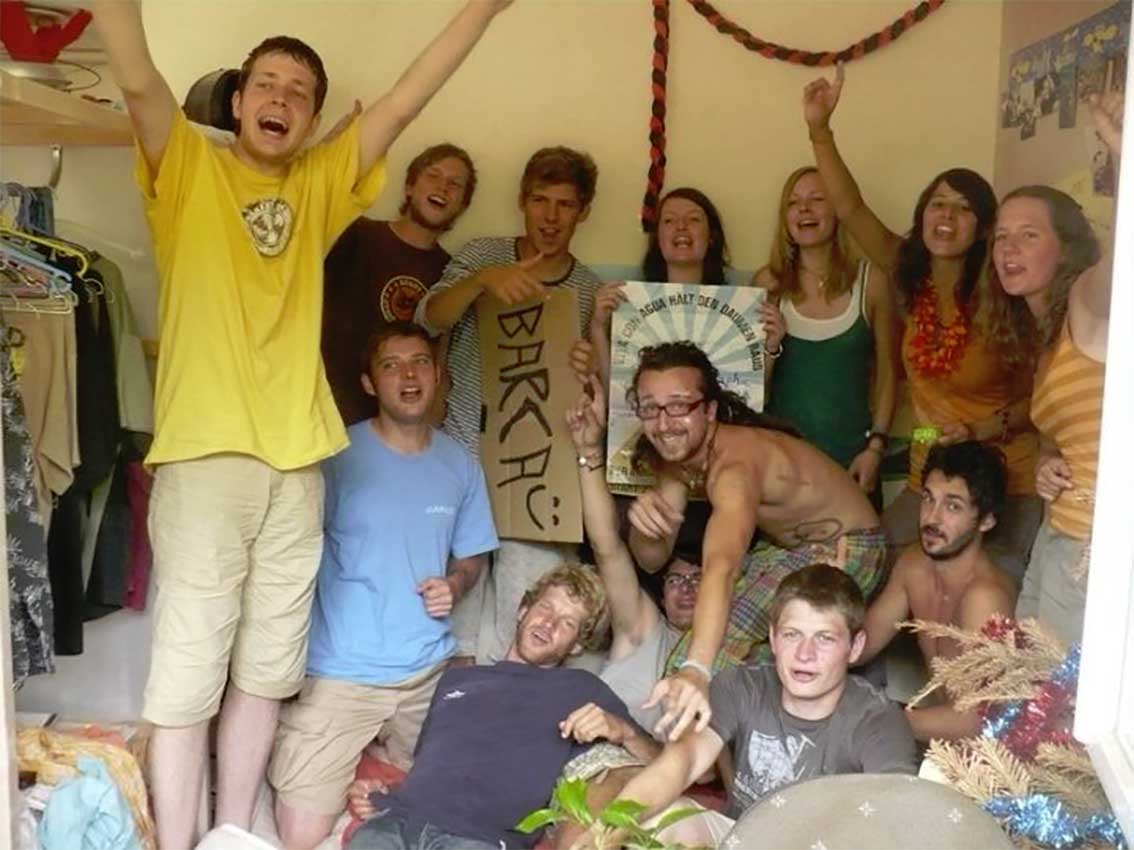 The cuckoo is bird of the year and the world exhibition took place in Saragossa, a city in Spain. The theme of the "Expo" was "Water and sustainable Development". "Cool", thought a few young people and a little later around 12 hippies were standing on the road and hitchhiked to the bet to Saragossa. We are still unsure what the cuckoos role is in all this and what the mothers of the crazies were thinking. So today we ask the team ProPain, who hitchhiked in 2008 all the way from Hamburg to the capital of the autonomous community of Aragon, why how and what?
Howdy ProPain, who exactly are you?
Hi we are Conny, Steffi and Malte.
What does Tramprennen mean for you?
I think everybody should answer that question for themselves. For me (Malte) it always meant something new, to be on a journey and meeting old and new friends.
What was the craziest Tramprennen-experience you've ever made?
There were far too many to tell. Maybe the experience that you can travel the world with your thumb and the realization that there are a lot of nice people out there.
This year Tramprennen is going to the Baltics? Are you coming with us?
Unfortunately no, the Job makes such a journey impossible.
Do you still hitchhike? Why? /Why not?
Not as much as the last years, but I still manage to hitchhike 2000-3000 km every year ????
What do your mothers think?
My mom is relaxed
Which Autobahn is your favorite to hitchhike?
The A9 starting in Berlin and then all the way to Budapest!
And which country is, in your opinion, the best for hitchhiking?
Romania was always a pleasure.
Do you prefer hitchhiking with a sign or just with your thumb?
Both but the all-time best are gas stations.
Do you have some expert advice for hitchhiking-newbies?
Rule no. 1: You will always reach your destination.
https://tramprennen.org/wp-content/uploads/2014/05/logo3.png
0
0
Felix
https://tramprennen.org/wp-content/uploads/2014/05/logo3.png
Felix
2017-07-19 18:30:55
2017-07-19 23:00:02
Interview ProPain