A fundraising Guide and Route capacity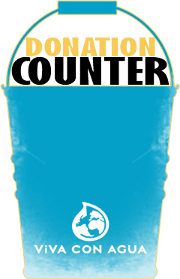 Hey folks, this is a quick update about what's going these days!
1. Fundraising Guide
We're close to reach the 50 Cent/km, so almost 1000 Euro are inside of the water bucket! Awesomizzl, thanks and thumbs up for everyone who raised cents and told friends and family about the race so far! Keep on rocking!! Please remember that Viva con Agua and the WASH-project is big part of this project and it would be nice if everyone contributes :)
If you have a few doubts about fundraising, check out our hints in the fundrasing Guide:
German: Fundraising Guide
English: Fundraising Guide
2. Route Grover (Berchtesgaden) is cancelled
Let's say in good old tradition we had to cancel one route a few weeks before the race starts. We prefer to have 5 full routes rather than 6 semi-equipped. Therefore Grover had to leave us…poor guy. We'll probaby integrate a few meeting points to Oscar The Grouch (Bayreuth).
3. Route capacities and choosing a route
So far two routes are full: Ernie/Dresden (10/10) and Kermit/Copenhagen (10/10). Oscar (4/10), Bert/Leipzig (4/10) and Cookie Monster/Ghent (6/10) have slots left.
We received quite a few mails with the request to increase the number of maximum 10 teams per route so everyone can hitch the preferred route. We're sorry, at the moment we can't do that – otherwise some routes would have 16 teams, some only 6. If there will be more than 50 teams officially registered we will add slots to the 5 remaiing routes. First comes, first serves – in our opinion a fair way of handling every single team.
4. Talkactive hitchhikers for radio interview needed!
The german radio Channel You FM (www.you-fm.de) in the area of Hessen wants to report about the race before and after the start! We have quite a few hitchhikers from this region! Do you wanna give an interview about the race? :) It's not necessary that you hitchhiked before or something, just go for it, it's a lot of fun!
Please get in touch with Marco: gro.nennerpmartnull@ocram
5. Hitchpackages and Pre-Openings
To avoid misunderstandings: We will bring the Hitchpackages to the Pre-Opening in your starting city. About the Pre-Opening and meeting point in Ghent, Copenhagen, Bayreuth, Leipzig and Dresden we'll inform you next week! :)
6. Registration stop is coming soon
We'll stop registrations with maximum 60 teams or on August 14th. Please tell your friends to register as soon as possible if they still wanna take part in Tramprennen 2012 – otherwise it might be too late. Whoop Whoop!
Thanks for reading and thumbs up, in less than 3 weeks it's time to kick ass! =)
Hyper Hyper!
Cheeeers!
TR12-Crew
https://tramprennen.org/wp-content/uploads/2014/05/logo3.png
0
0
Malte
https://tramprennen.org/wp-content/uploads/2014/05/logo3.png
Malte
2012-08-01 14:52:20
2012-08-01 15:25:10
A fundraising Guide and Route capacity