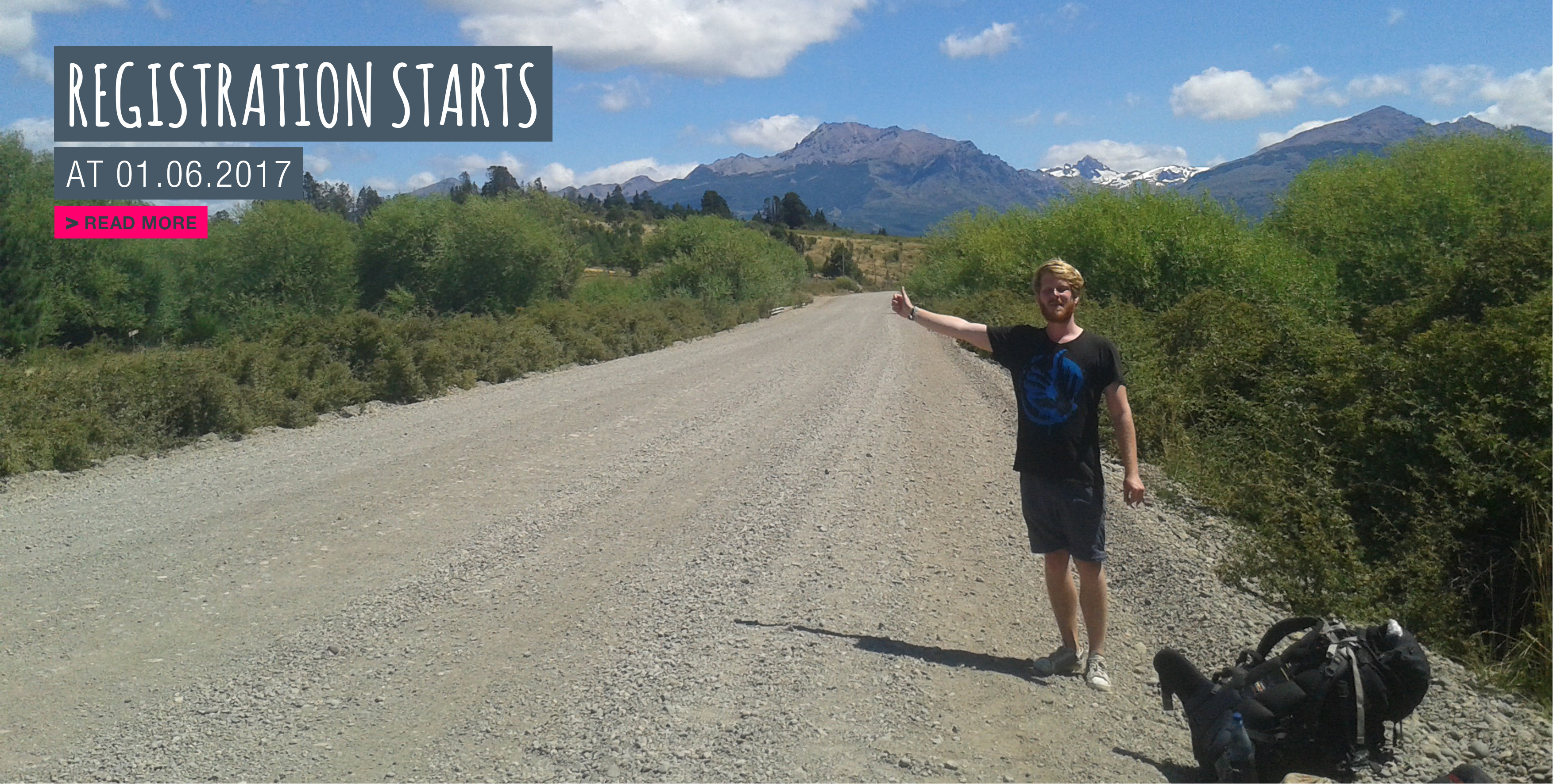 Just a few days till the registration for this years tramprennen will start. At the 1st of June we will open our virtual doors and we hope you are as excited as we are! The Routes are more or less ready to hitchhike, just for the notorious Kiel we thought about something really special on the way to Lithuania.
Tramprennen enters the sea! At least maybe.
AHOY! Since we are already starting at a port-city, we had the idea to take the ferry to the baltic states at least with one route. The main advantage: you'll arrive before everybody else in Lithuania and your route may be the only one that goes further north than all the others. Next to the additional time you will spend in the Baltics, we would be able to ease up the crossing of the border between Poland and Lithuania, since it is just 100 km wide. And of course we want to sing to the top of our lungs: "Whaat shall we doo with the drunken saailoor, eeeaaarly in the moooorning! Ayee-Ho".
But the journey from Kiel to the Baltic states is not just funny, the ferry has to be paid, which means that those who want to take this special way of travel need to plan in some extra 65-100€. To make planning for you and us easier we initiated a poll and hope you participate. We need to know if and for how many people we need to reserve the ferry and that the reserved places will be paid. Therefore the poll will be quite binding, so think carefully if you really want to take this way to Lithuania and if you want to take the costs.
You can participate in the poll by logging in with your Tramprennen-Account. If you don't have an account but want to take part in the poll just register on the Tramprennen-page.
[yop_poll id="4″]
You will have one week to vote for the ferry-route, so we can fix the last routes as soon as possible. After that we will contact those of you, who want to cross the Baltic Sea by boat to discuss the next steps.
To get an idea how the other Routes from Erfurt and Lüneburg will look like just visit our Routes page.
So don't forget to take part and of course sign up for the Tramprennen 2017, you landlubbers!
https://tramprennen.org/wp-content/uploads/2014/05/logo3.png
0
0
Jonas
https://tramprennen.org/wp-content/uploads/2014/05/logo3.png
Jonas
2017-05-28 22:42:31
2017-05-28 23:17:01
Registration starts!